First, an apology of sorts...

After reflecting on my words last post, I realize I may have sounded a bit harsh and quite judgmental within my first impression of this place, but don't get me wrong- I love it here, and equally had a great time our first night in town. Maybe I'm just a brat, but I just wasn't kosher with dudes all up in my personal space. I don't claim feminism, but I do very much value respect. It is what it is though, as I know that this is just how some people operate regardless of where I am in the world.

The club scene has never been for me, but I willingly put myself in that situation, knowing what I was getting myself into. I

do however feel as if I may have given off a snobby impression of sorts within my first moments here and

I'm left feeling a bit guilty, that I was attacking with words people who were just having a good time in a different way than I would behave. Just because I don't like that vibe, doesn't mean I should necessarily attack others for doing what they do. It's been a reminder and lesson to leave my judgements behind and just try to embrace each moment with an open mind, even the parts that make me a bit uncomfortable or aren't what I'm normally keene on. Not that I have to justify myself to anyone, but I just felt like I should apologize for speaking so heavily upon my ego, and for being a jerk to people who were nothing but friendly towards me, just not in a way I deemed appropriate.

Anyways! Back to the good stuff....

The day after we arrived, we awoke in the morning, emerged from our dark room and looked out the window- instantly, I became drunk off this city. This was our first view amongst the daylight, and it was completely enchanting. The antiquity of all the buildings, the castle in the distance... I feel as if I've been dropped smack dab in the middle of a different century.

After we got ourselves together, we ventured out among the town. We wandered in and out of thrift shops, and treated ourselves to a couple new outfits as we decided we were ready to shed some of the stuff we initially brought with us. We stopped in a cafe and had a coffee while we tried to organize a plan for the following day. Another new friend we had met the night before had offered us to stay at their flat, so we accepted and made a plan to visit some castles outside of Edinburgh, as the castle there is quite pricy.

That night, Aaron took us to the Student Union from the Uni and we had some beer and nachos. We wandered to a pub after to try his personal favorite brew- Innis and Gunn... delicious! After we chatted for a while, we headed back to his flat, called it an early night and headed to bed.

The following day, we visited the castles with Cyrus. It was beautiful and amazing to see the ruins of these ancient places. We made our way to Seacliff Beach, and as we parked, I noticed what seemed to be another castle sitting atop the hill in front of us. After we walked around the beach for a little bit, we decided to sneak up the hill and see if we were able to access the castle. Feeling rebellious, we snuck on the property and Cyrus told us that it wasn't quite a castle, but an old home... But it was my favorite among all the places we visited that day because it was completely abandoned and overgrown with all sorts of greenery! I've always wanted to explore abandoned places because there's something so captivating about the fact that nature will always defeat man made structures. After doing my research later, I found out this home was called the Seacliff House, built in 1750, and burned down in 1907. I'll post some pictures at a later time.

Yesterday, Mel and I walked around Leith (where Trainspotting takes place! woo!) and on a whim, waltzed ourselves into a tattoo shop and decided to get one of the Icelandic magical staves tattooed. When we were in Reykjavik, Sindri showed us all of the staves and the runes and we both fell in love with Draumstafir.... which means "to dream of unfulfilled desires." It was so fitting and perfect for our journey that we're on, and the perfect way to take a little bit of Iceland with us forever. The staves are 17th century symbols, which are said to have magic attached to them! Even after we left, I still go crazy for how awesome Iceland is. Sindri also showed us some of the Norse mythology, and I can't wait to start reading more about that, I'm so intrigued by that place and want to know everything about it!

Draumstafir - to dream of unfulfilled desires

Following that adventure, we headed back to have dinner and wine with Cyrus. He made the most delicious Thai/Indian fusion dish and Melissa and I were in heaven... I could've kept eating for days. We finished off the wine, and decided to have another night on the town, one in which I found to be extremely better and more inspiring than the club night (THIS was what I was looking for the first night we trailed among the city!) We weaved our way in and out of various pubs until we arrived at Victorias, where we got to meet some amazing people, all from different parts of the world!

The beautiful transition of culture is always beguiling. Between so many people each from their own roots, there is just an energy that unites when folks come together to share their stories where they're from and what their purpose is. It's beautiful. A completely different vibe and moment from what I had felt in Iceland, but something I come feeling like a child while experiencing because of the uniqueness yet togetherness that we all feel at once. Everything is always absolutely perfect, you are constantly overwhelmed by this feeling of change, yet comforted by the unity that is brought about by meeting complete strangers and instantly feeling as if you've met someone you were supposed to cross paths with. It's strange, for when you're out and about as a foreigner you have this sense that you appear out of place- but as soon as you pursue conversation with someone, they are welcoming and just as much intrigued to you as you are them. Beautiful- this way of life to meet strangers and feel this complete comfort within the exchange of small talk and random conversation. You are immediately welcomed and feel as if this was your hometown bar by the way they make you feel as if you've known them your entire life. You trade stories and laughs for this sense of ease that you might not find in chat with someone from your hometown. I feel it to be easy and exciting rather than burdened with anxiety and discomfort that I would normally find in a hometown setting.

Isn't it strange how you actually find yourself feeling more free amongst strangers than you do the folks who have known you for years? It seems completely odd to me yet makes perfect sense that you are understood by ones who don't put you in a box of "how you are supposed to be" or "who you were in former days." It's relieving, yet I speculate how and why it feels that way. I don't particularly feel as if I'm a different person, yet I feel as if I have conquered parts of myself that were stale upon living in my home town.

You see, as you present yourself in your hometown as the person you have been for years, you feel quite stifled as the person you have grown to be. It seems almost impossible to redirect your energy as the one you are at this moment, for there are those who constantly hold and repetitiously plague you as the one you may have been when you were younger. This is the weird paradox of life as though you transcend into a different person, while maintaining the same heart and principles you may have had before. Here always concludes the "revolutionary" change that most don't understand or see happening- in which they judge you for- but nonetheless it happens and you are awakened into a sense of newness and change. You are warped to what you thought was the end all be all, to new sorts if thoughts and education that you had unheard of before.... And that is evolutionary.




As I end this entry, I find myself seeing the irony between this post and the last. But things must always come full circle, and I am much more at ease by the beauty I was welcomed into last night, than the night we arrived. I suppose you always find what you're looking for, and I did just that. But at the same, it's nice to experience both so that I could fully appreciate the people and conversation that was presented to me. I had to go through the first to get here, and in this frame of mind is where I'd rather stay. I am grateful to have both lessons though, as they are valuable in each sense. Life is copacetic.
Powered by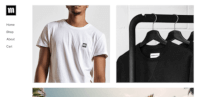 Create your own unique website with customizable templates.

all words by mia laurén hall unless stated otherwise