Some background....
After much nervousness and deliberation, I've decided to suck it up, stop hiding behind my fear, and start a small travel blog. I love words, writing is one thing I hold close to myself, and I'm always a tad bit hesitant to share my words with others. I usually write for only me, and that's always without judgement. After all, when I write, you're catching me at my most vulnerable state, and whilst I can always filter out my thoughts, there's still something completely bare about sharing your words and experiences with anyone taking the time to read them. But a few friends and family expressed interest in following my trip, some even nudged a bit of confidence up my sleeve, and therefore here I am, shedding a layer for those who might be interested.
Thank you to anyone who may take the time to read anything I write.

So, I imagine most anyone who has a link to this has a good idea of what I'm embarking on, but on the off chance you stumbled upon this without any idea, here's a brief story.
Last November, my best friend Melissa and I decided it was time for us to travel, something both of us have been wanting to do for some time. Speaking for me, as long as I can possibly remember I've wanted to dance among this globe.
Thus we began saving our pennies, and by March, we booked a one-way ticket to Iceland.
Iceland has been number one on my bucket list since I was at least 18.
And it just so happened that all the tickets we were looking at had layovers in Reykjavik.
Clearly, it was meant to be.
So we decided Iceland would be our first stop.
And so it is.
That's all we know.

On the EXTREMELY off chance you have absolutely no idea who I am:
My name is Mia.
I'm teeter tottering on the twenty-something spectrum, working as a hair stylist,
until I decided to drop everything for the time being to travel full time.
I love the fun stuff in life like exploring and being outside in the good ole nature.
Is there anyone out there who doesn't enjoy laughing? Because I really contemplated adding that in here as an essential knowledge of my being. (But seriously.. I do.)
My purest state comes in flow of the written word, or the captured moment in form of a photograph.
I'm extremely shy and awkward, but chances are I want to be your friend...
Especially if you're as weird as I am, and of course if you can make me laugh. :)
Speaking of weird, it kind of seems like I'm writing to someone that I have no idea about.
Blogs are funny I suppose.

One more thing- thanks for the support. Again to anyone taking the time to read, and of course to the folks who inspire me, push me, believe in me, and support me. I love you infinitely.
---
Powered by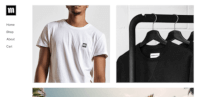 Create your own unique website with customizable templates.

all words by mia laurén hall unless stated otherwise