If this flight is any premonition of the time awaiting us in Edinburgh, we're in for a treat. I've never been on a plane with such interaction. Everyone is chatting with each other, it's loud, and people are walking up and down the isles like nothing, I'm even pretty sure I just caught a glance of someone dancing. At first I was slightly annoyed, as I was hoping to catch a little shut eye before we arrived, but now I'm burning with excitement. I'm hoping that this is the type of energy that we're going to experience, packed with fun, conversation, and romping around the old streets of the city.

Where there was peace in Iceland, I'm crossing my fingers that we're in for a whole lotta good times in Scotland. We only had one night out in Reykavik, as that trip was more tranquil than anything else. Which was absolutely wonderful and rejuvenating- But I am more than ready to strap on these boogie shoes, and let loose. There's nothing that frees my spirit more than dancing to some live music, and I feel as if the streets of Edinburgh are the perfect place to do so.

I'm anxiously anticipating our arrival, as I have absolutely no idea what we're in for. Where I was previously obsessed with Iceland before we had even booked our ticket there, this ticket was booked on a whim and I have little to no clue about Scotland. (Except for Nessie!) With my anticipation building, I'm sure that this is gonna be a good spot. It's often the places you seek the least that are the ones who bring the most fortune.

As we begin to descend, the pulse builds. I ear for ear, adhere my headphones... I choose Duffy this time, and can't help but groove and sway my head to (This. Sick. Beat. ;)) I see the lights from my window busting through my corneas and I'm radiating with excitement. I know at this moment that I am truly in for a surprise. This city is going to put me under it's spell and I just know it.

Welcome to Edinburgh!

We've landed, grabbed our bags and peddled our way outside to grab a cigarette. We collect ourselves, and figure out our bus route... hop on, and we're off to the city. These people are driving on the wrong dang side of the road! I can read the billboards again! The shock rushes through me.

We contemplate which stop would be best for us to make our way to our destination, and low and behold... we chose the wrong stop. Not only that, but we somehow gave ourselves the wrong destination... and trekked 20 minutes with 50 lb backpacks on in the opposite way of where we were supposed to be headed. We stopped and asked a couple people for directions, and set off on our way again, our backs burning with weight. We decided to pause and take a break for a second, and I cried "this is where the magic happens, right?!?" We laugh, regain our composure, and headed off into the distance yet again. Finally we make it to our destination. This time, we are staying with a new friend, Aaron, and we chat with him for what seems hours before we make a plan and decide to venture off. Aaron has school tomorrow, so unfortunately he was not able to join us on our first night in Edinburgh.

We went back and forth for a moment whether or not to call it a night, or trail amongst the night in hopes to find somewhere to boogie. We decide to make our ways outdoors, and again- we're off! We traced our night though town like we had something to prove. All we wanted was a small pub with live music, of course this would be a little more difficult than we thought.

We stop at the first pub we see- and the tender tells us she's closing in a matter of 5 minutes. We grab a shot, and head on our way looking for another bar that'll stay open to our plea of needing to get this feet a dancin. We find another bar, same story. Another- again closed. Luckily this one had a couple of lads outside and directed us on a path that would lead us to a couple of bars that were open til 3. We trekked on, and sure enough, found the first bar that he mentioned and decided to give it a go.

After a tryst of failure, we decided - why not?! This was not quite a club, yet not quite the dive bar we were seeking. We stepped inside, and to quite our surprise- cheap drinks. We elated in this factor and ordered a whiskey and coke to start our night off rignt. I examined the room and immediately knew what I was in for. The ratio from men to women was far outdoing on the men side of the spectrum- even a male pointed this factor out as he continued to chat up Melissa. I tried to embrace it for what it was- I'm only in Edinburgh for however nights and I didn't want to waste it on a "bro" bar killing my vibe. I stuck to myself with my BFF in plain sight- we both agreed to keep an eye on each other as the night played forward. I wandered about and sipped my drink as it was my key to the dance floor. Suddenly, Lauryn Hill played and I knew it was my time. I slurped down the rest of my drink and made my way to the floor. Following, came a slew of boys looking for that one thing that would end their night on a high note. I was not about this, as I have a little more self respect than what's presented at my feet. You know how your parents tell you how guys are out for one thing? That was apparent tonight. I ballerina-ed my way around the dance floor. One male in particular followed me around like a parasite clinging his arm around me like I was his prey. No way, dude... Don't touch me. I twirled my ways around avoiding the testosterone as much as I could. Biggie smalls came on, and suddenly everyone turned into huge gangsters straight out of the hood. I laughed to myself at the irony of hipster boys acting like they suddenly have a glock in their pocket. Despite the relentless factors trying to dampen our night, I somehow had a good night on my own. I threw my hands in the air, closed my eyes, and danced, danced, danced.
Powered by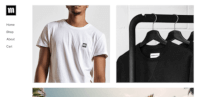 Create your own unique website with customizable templates.

all words by mia laurén hall unless stated otherwise