Previous to our travels, Mel and I talked and gave our hypothesis to where or if we'd get the grand ole thing travelers talk of: culture shock. We both had different guesses, neither of which were right.

In the entry before this, I had mentioned the novelty wearing off. Things weren't getting less exciting, but it's lost that "this is new!" feeling, like when you purchase an item and treasure it so dearly until it ever so often gets thrown around after a while. I still wake up every day extremely grateful. I still am amazed and blown away by some of the places put into my view, or even habitat for a small amount of time. I still 100% love what I'm doing and wouldn't change it for anything. Still, there comes a time when things alter the exciting 'I can take on the world' feeling, and become a bit more heavy or tiresome.

Right after we had booked our tickets to Portugal, as I was laying in bed practicing some simple portuguese phrases, and a little voice inside nudged me and told me "this is where you'll get culture shock." Three days here, and it's finally graced my side. It's nothing like I pictured, and I can't quite describe it. Before my travels if you'd have asked if this is what culture shock would be like- I would have said no. I thought it was going to be way more extreme and hard to deal with, but it's just this small feeling of not belonging. Really, even that sounds wrong because that's not very accurate either. Maybe it's just loneliness, maybe it's the small doubts that wash upon me sometimes, or the insecurity and naiveness that I still carry around when walking in foreign places. Maybe it's the homesick feeling I get when I just want to sit in one of our friends living room and catch up on all the things going on in our lives. Skype and texts are cool, but nothing replaces actually being in someone's company who completely accepts you for you. Maybe it's knowing we won't be home for Christmas, for New Years, for one of our oldest friends having her baby. Maybe it's walking into a grocery store and not being able to find milk because NOTHING looks like milk and you can't read anything. Maybe it's accidentally saying "thank you" when you know you should be saying 'obrigada,' and kicking yourself mentally for forgetting and feeling rude. I know it's all completely normal, and just something I have to work through, but it's finally arrived and I'm dealing with it the best I can. Really, it's not that bad. It can be heavy at times, but I'm still enjoying myself and I think that's important. It's when those feelings consume you that maybe it would be harder to deal with. I guess it comes in waves at the moment. Possibly this is just the beginning, possibly I may get consumed by it at a later date. I'm hoping for the former.

Luckily, I have my best friend here with me. Through the strange, the lonely, the foreign, the grumpy, the good, the bad, and the ugly- I have this amazing person to lean on when the going gets tough and I couldn't be more grateful for her.

It took me 47 days to get culture shock, and 47 days for the reality to hit me. Remember all those times I said to some of you how this didn't feel real before I left!? How I couldn't cry or do anything but smile when all of you hugged me goodbye all sad and happy at the same time!? Okay- it FINALLY feels real. 47 days later. I FINALLY realize that I can't hop in my car, drive to one of your homes and talk for hours with you. I FINALLY realized I won't be home for the holidays, or am going to miss important life events. I FINALLY realized I won't be sleeping in my bed anytime soon, or be able to take a bubble bath. I FINALLY realized that I can't have Tim Hortons or Mighty Taco any time I want (okay maybe actually that happened on day one, hour two.) But seriously though, I'm grateful to even be going through this, because it makes me grateful for all the people and places I have back home that are full of so much love and comfort. It makes me realize how much we took it for granted and how exciting it'll be when we do go home. It also makes me feel grateful to be growing, because I know this is the most uncomfortable I've felt, which means that this is going to push me to grow the most.

To the couple people that may fret about me when they read this, please don't! I promise I'm okay, and this is okay- it wouldn't be real if I only wrote about all the amazing stuff, and this also is amazing in itself too! I wouldn't change any of this, and I'll pull out of this a stronger, wiser, more confident girl. Don't feel sorry for me, or waste any time worrying... Cause I assure you it's all good- this is all part of it and I was fully prepared to experience these parts, even a bit excited for it. If anything, I'm extremely lucky, to be facing all these fears and negative feelings and dealing with them mainly on my own. Don't think for a second I'm not okay, just mentally give me a hug and know that I feel it. Nothing is wrong or bad or anything I know you might worry about (seriously mom I'm talking to you!)...but I'm sitting on a balcony in Porto....writing, listening to the beautiful portuguese language and hearing the busy sounds of cars and buses passing by. When I look up I see incredible architecture- some of it decaying (my favorite!) and to my left there's mountains in the distance, and if you know me, you know that's all the things in my dreamiest dreams. And when I stop and take all that in for a minute- I know I'm okay- I know why I'm doing this, and everything else fades away.

I feel as if this is the time I need to push myself further. I picture myself sometimes returning to home and wonder if I've changed at all. I don't see it, but at the same I know I've faced a lot and done a lot of things that I would've previously been too scared, too anxious to experience. With that, I know there is bouts of growth I've gone through. Even now, experiencing some culture shock, I know that I'm growing. But I can't stop having this nudging feeling in the pit of my gut telling me to seize more, experience more, grow more. Sometimes I'm hard on myself that I'm not seizing every opportunity, or taking full advantage of my travels. Others I know that there's no "right" or "wrong" way to travel, and that I'm doing the best I can. Sometimes I feel absolutely terrified that I'm here, or thoughts of what I'll do after I return, and start shaking in my boots at the anxiety that burdens me. Others I remind myself that I'm absorbed in an amazing opportunity and I don't need to worry for one moment about the future. Before I left I had these grandeur thoughts of knowing what I wanted to come home and do for the rest of my life. I'm still just as clueless. All I know is that I love sitting somewhere quiet and writing until my hands hurt. I love being behind my

lens, focusing on nothing but the dynamics of my camera. I love being on the road exploring new places. I knew that stuff before I had left, but now I truly know how much I love it, and how much I didn't pour myself into it the way I wanted to. There's still some days where I'm kicking myself in the ass to do it more, but inspiration isn't always knocking on my door day after day. Sadly the arts are always starving... actually, as I write this I find myself thinking that the arts aren't starving at all, they are the most fulfilling thing I know, and I can absolutely fill myself up with them for the rest of my time here on earth.

------------------------------------------------------------------------------------------------------------------------

Two days ago I wrote all that. Two days have passed, and the shock has become more and more real, engulfing me into it's pit as I am completely full of heartache and sadness. As the days pass more and more, I feel more alone. I feel like it's just me, sitting beside myself, that I'm a complete outsider looking in, and I'm watching this extremely lonely and sad girl try to figure everything out. That's okay though, I suppose. I will let this loneliness completely swallow me, if it means I feel a bit more whole at the end of this. These moments are weaving in and out. Sometimes I feel okay, that I have everything under control, and then the next I am swimming in a pool of sadness and feel as I'm clutching to strings trying to find my bearings as I delve further and further into this lonely dark box. Depression is an old friend of mine, one I know far too well, and I feel as if I'm asking it so politely to go away. Not right now. Please don't do this to me. Sadly, it's not always so eager to do as you please. It's not always something I've been able to control, although I've been doing a pretty good job the past year of my life. The thing is, with depression, you don't always get to pick and chose when it graces you with it's burden. I know why it's here, and what it's come to do, and surely I think there's a purpose behind why it's beckoning me to let it in. In the past I would've wallowed in my pity and let this darkness take me further. Right now, I'm just trying my hardest to recognize it for what it is, and let it do what it's here to do. From what I'm absorbing, I realize that it's here to let me know that the one person I have to lean on is myself. That this loneliness I feel, can't be substituted from anyone or anything, but the empty feeling I've carried within me for so long. I know exactly why it's here and exactly what it's doing to me. The shitty thing is, it really really sucks and it's really heartbreaking trying to put yourself back together. When you normally would feel alone, it's easy to substitute your feelings by grabbing at your comfort zones. Here, I don't have anything to grab. I feel isolated, extremely sad, and empty. I don't truly feel like I can turn to anyone, because I know that no one will have the answers, or no one will understand. I know this is something that only I can deal with, and that there's nothing else to do except try to sort it out the best I can and try to get through. I've gone up and down in so many moments today. Just when I think I've started to feel better, a wave washes over me to remind me that the loneliness is still very much alive, growing inside of me day after day. Right in this very moment, I wish I could curl up into a dark box, mail myself home, and take a long nap until I'm back in the states. I'm at a loss as I try to sum this up. Obviously this isn't something I can just push aside, as it's something I have to force myself to deal with. I know it shall pass at some point, but right now I feel the heaviest I've felt in a while.

Tomorrow hopefully will be better. Tomorrow I will hopefully feel less alone. Tomorrow won't be so bad..

Sorry for such a sad post.
Powered by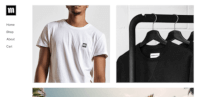 Create your own unique website with customizable templates.

all words by mia laurén hall unless stated otherwise