I bop my head back and forth to the tune on the radio with my best friend singing in the back seat. I look to my left, and past Sindri, who's taking the wheel, and there lies the peace tower, reaching into the heavens and cascading it's light among the clouds. To my right, are the shadows of mountains and valleys still as beautiful in the darkness as they are when the sunshine kisses them hello. The city burns it's lights in the distance, while the wind howls straight through the car, muffling the music, and in this moment, there's no place I'd rather be. I find happiness here as we trail on a new adventure, and excitement courses through my body for what each moment following this one may bring. What more could anyone ask for then to be in the middle of nature with a couple of friends and a unnecessary collection of hot sauce? I'm not too sure, but what I do know, is that every morning I awake, and every night I fall asleep, everything inside of me always feels different. So within these moments I share with my friends, the laughs, the frustrations, the uncertainties, and joy- the memories are forever molding my inner being into being better, more comfortable with myself.

The journey I'm experiencing on the outside is never dull, always beautiful, and inspiring, full of curves and spins and the unexpected view from every turn. But the journey going on within me is something I have yet been able to put into proper words. Sometimes it's hit me all at once, like when we left the egg farm. Other times it's slow and unnoticeable, but constant none the less. Sometimes it's joyous and happy, other times it's uncomfortable and strange, full of burden and anxiety. Sometimes I feel full of self love, while others I feel completely questionable and vulnerable to all my darkest thoughts that crept up on me in the past. While I continue to shed myself, I have realized that my biggest insecurity and fear is not being accepted and nourished by others. It plagues me and my thoughts as I think back to the things and words others have used against me, creating the very scars that have left me feeling this way. I realize within that, that I have never truly been able to be the girl I am for fear of not being well liked, or fear of hearing people say negative things about me. Within that, I see just how much I've grown to be able to pour these words, day after day, letting everyone know just how vulnerable I am, yet still peddling forward to keep delving myself in this world where I no longer quiet myself for the chance that there may be 1, or 100 people who don't like what I have to say. I know they're out there, and regardless of who it might be, I have a voice inside of me whispering all the things they "might" be saying. The old person I knew for the past 26 years of my life would have let that voice stifle me, forever worried what they might be saying, and not letting myself shine for I refused to take another knife in the gut that would tear me apart. The girl I am slowly becoming is no longer listening to that voice (as much), for I know people are always going to have something to say, and anyone who has a negative thought about me, it's their problem and no longer mine. I refuse to carry the weight of the world on my shoulder, and let the negativity that so many people hold be something I carry within myself, as a fear that I have let grow inside of me for far too long. This is my life, my journey, my time to shine, and no one else's to worry about. In fact, if they are worried about what I'm doing, they are wasting their precious time.




The short amount I have spent traveling has taught me so much about myself. So much of these opinions I have held upon myself, are at the basis of what others think, and they, at the end of the day are just opinions. I am learning to remind myself of that daily, and thank myself for giving myself the opportunity to really show, not anyone else, but myself who I really am, and what I'm capable of. So here I am, right now, in the middle of no where, hidden among complete darkness, finding my light. Accepting and embracing just another part of me that I thought would hold me down forever. Day by day, I am releasing these fears, these insecurities, and no longer letting them haunt me. I still have an unhealthy amount of cords to cut, and demons to let go of, but each day I feel more and more free from the anchors that hold my spirit down and try their best to suffocate me. I am certain that hell is not a place you go to after life, it is the haunting places within yourself, that set you back from being the best human you can truly be, full of light and love. Just as hell exists within you, I believe heaven as well exists within you, all around you, and as you let go of all these forces dragging you down, you will at some point reach that true pure light that is within. I yearn for the day, I can truly cast all my fears, burdens, doubts and insecurity into the sea, and envelop myself in the light. But I also know that this is the beauty in which life exists- as we are all warriors here fighting this war amongst the positive and negative energies living within our minds, and each day that I step back onto the battlefields I feel the utmost gratitude to be here in this realm, enjoying the external and internal beauty that surrounds us.

People say words are just words, but I beg to differ, for there is a powerful force working as I release my written thoughts out for all to see. For within these words is a glimmer of my being, a small fragment of my soul, slowly but surely unraveling for anyone to see. And while I write this down, I'm freeing my thoughts into the atmosphere without fear of judgement, because I now know that the judgement others hold onto, are not as strong as the part of me I'm releasing. Freedom is beckoning, and I'm weak at the knees hearing it's call. While it may take me years to truly find the keys to these shackles, I feel at ease knowing that with each page I write, I stand up to fear, look it in the eye and say

"You will not defeat me today."

*

Following our drive, we arrived at the cabin we rented out for the next couple days, fully equipped with a hot tub. Immediately upon arrival, that was my first goal... Get me in the dang hot tub. Eventually after settling, we managed to run outside in the chilling winds, and climb into the warm waters, rinsing off all the stress from the days past. None of us said a word to eachother the entire time we bathed in the moonlight, each of us sat there completely content to where we were in that moment. I was awestruck as I watched the wind play with the trees and make them dance. The wheatgrass beneath them seemed to play the piano everytime the wind came, striking down on the keys, making it's own song to play along with the hooting of the wind. Those little things, the eensy peak of magic that comes every now and again, is what keeps my spirit glowing, for I know, and continuously am proven and amazed by all the beauty that is in this world.

Daylight has come, and we are taking a drive to go hiking, and as I'm peering out my window, taking in the vast hills, the grand mountains, the emerald moss and wheat grass that's burning with sunlight, I have a moment where I realize that this is what's inside of me. Inside of my soul are hills upon hills and mountains and curves and crevasses some bursting with sunshine, and some reaching for the light among the shadows. Every inch of beauty that is cast before my eyes is also living inside of me. I no longer feel as if I'm a tiny little girl enveloped by these never ending peaks and valleys, for I am as big as them, as inside my body lives a landscape mimicking this one. In more ways then one, Iceland is a complete metaphor for who I am. In the grand scheme of things, this country is so very small, but packed to the brim with it's vastness. For such a tiny place, there is no way you can discover all it's secrets and hidden gems in just a short amount of time, for every time you open your eyes to discover this place you find something new.

We spent the day exploring new places. We made our way to Hraunfossar, where there were a series of mini waterfalls all lined up doing their dance. I swear, I could stare at water for hours, it is one of the most peaceful and elusive things I've come to worship. Water is not just water, but magic. It is always dancing, swirling, sometimes brilliantly moving fast, and then finding it's peace somewhere else. It is the calmest thing I know, even when it's making the most movement. It is simple, clear, yet ever complicated and full of colors. I remember back to a time where Lyndsey and I were sitting at Olcott beach discussing how water might be the purest form of molecules in existence. Our conversation went rampant discussing the gracious attitude that water carries, and then spiraled into other conversations about different realms of existence. One of my favorite memories, and I think about the pureness of it every time I'm met with the water again. I also think of Grace Potters "nothing but the water" and believe she was truly onto something when she powerfully belts out to let the water wash her down. For I know, that such a simple thing that we take for granted, has the power of washing away all my worries in just single moments. I continued to watch the water, and let everything dissipate around me. I find my peace, and am silent for the rest of the day.

After this, we went looking for hot springs and stumbled upon a lava cave. It was huge, and cut out at the top was another gaping hole looking into the heavens above me. The calmness inside of this place was palpable as the wind from the outside was no longer showing me it's force that was carrying my footsteps further. We climbed down the rocks and into the darkness that completely consumes you. It's quiet here and I like it. I think I'd like to wrap myself up in a cave someday and take a nap. The fact that nature can make something like this is absurd to me. In fact, the fact that nature has made something as beautiful as this entire island, continues to be unfathomable every day that I continue exploring here.

The rest of the cave was blockaded, so we made our way back to the car, the winds blasting me as I followed the trail that I imagined the elves laid out for us. We returned to our cabin, and ended the day in the hot tub once again, watching the grey clouds uncover a luminance pink candy sky beneath it. I watched it for what seemed like hours, changing it's shapes and speed, while I sat perfectly still letting the warmth relax the lower half of my body, while my head and shoulders were exposed to the awakening wind chill.

I called it an early night and sent myself into a strange slumber full of dreams and pictures in my mind. My sleeping state woke me up at some point in the night and I felt as if it was clueing me in to a different state of consciousness I was about to access. I'm not sure if it was just my dream state, or that mid awakening state when you're half asleep and half awake, but I'd like to think that my subconscious was whispering a secret that I might be unlocking something else extraordinary come sooner days. Regardless of what it was, I needed that long slumber to wrap myself up and be reminded of all the amazing waking and sleeping states that we all have access to.

For maybe I'm not arriving to the other dimensions to our reality, but opening up new realms within myself, and I'm content with that....

...For now.



Powered by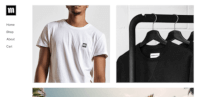 Create your own unique website with customizable templates.

all words by mia laurén hall unless stated otherwise