So here I am, 7 months along my travels, 3 months in Australia, one month of deep homesick, feeling a lieu of disconnect and overwhelming emotions...and just a couple of days later, a wave of refreshing energy has finally washed over me, as I feel a new chapter unwinding.

It's hard sometimes, being on the road. I never want to sound like I'm taking my journey for granted, but after being miles away from your "home," you begin to miss not only the people, but little things. Driving down familiar roads, craving the strangest foods... Like maybe the distinct grease off of marks pizza (

buffalo chicken of course

), or the chili sauce from teds hot dogs, wanting simple things like ice cubes, or the line at Reid's the first day you realize the awning has come down, and it smells like spring and French Fries... The scents of certain peoples houses, the feeling of belly laughing with your oldest group of girl friends til your rib cage might explode.

All these memories of things rush back to you, and just as much as you miss these things, you also begin to collect new memories, new places, smells, people, tastes, you start to question

what home is to begin with.

Is it the place you began, the place you grew up, the place you feel the most comfortable?

Or is it everything, everywhere, and everyone that is in your heart?

Is home not an actual place on earth, but a place in time?

I was so caught up in "home," reveling in memories, often times circling my brain of the past... Completely disconnecting myself from the current moment.

But within others support, my own thoughts, and a whole lot of love...

I'm here..

...In this moment...

and home...

...is

everywhere

.

Home is the United States. Home is Lockport, New York... A suburb of Buffalo. Home is when I tell people "I'm from New York....

Not the city

." Home is passing my elementary school, and the home I lived in as a child, in Batavia. Home is my parents voices, my parents eyes, my parents smiles, and my parents hugs. Home is going to "that taco place" with my dad. Home is visiting Florida to see my mom catching up on all forgotten time. Home is pot holes the size of swimming pools in the winter, and regular sized pot holes in the summer. Home is

bone chilling-hot chocolate filled-curse Mother Nature while you're scraping your 2 inch snow covered, 1 inch ice covered windshield-run from your car to indoors to feel your cheeks get warm

winters, and

iced coffeed-windows down-getting off work for as many concert series as possible-let's go to gonzos on a Tuesday-holy moly it's so nice out I think I'll even walk by the canal

summers. Home is "tour de lockport bars." Home is "your jam" on the juke box...(probably medicine by grace potter, or if I'm feeling indulgent of guilty pleasures, Taylor Swift.) Home is driving to Tim Hortons every morning. Home is Mr. Devine mowing the lawn 5 days a week. Home is the smell of Alicias house (usually nag champa.) Home is going to the Filim house for a family dinner. Home is knowing you can cuddle with any of your friends and they'll play with your hair while probably making fun of you at the same time (in a loving way.) Home is How I Met Your Mother. Home is going to Rae's so she can school me in classic movies and her always saying something "hard ass" followed by my "oh Rae Rae" response. Home is the nights with all the girls together. Home is 'my chair' at Regis. Home is Mighty Taco. Home is Transit. Home is the filthy, disgusting canal we make fun of which is actually quite beautiful and incredible.

....Home is the moment we strapped on our backpacks for the very first time on the floor of Keflavik Airport and got our passports stamped excitement rushing through our veins as we waltzed through customs. Home was using my first Icelandic Krona, being clueless at the exchange. Home is accidentally calling whatever currency you're using "dollars." Home is the feeling of seeing Iceland for the very first time. The hills, the rocks, the colors....The magic. Home is the first foreign super market you walked into. Home is instant coffee at Sindris. Home is the awful pungent smell of the chicken farm. Home is egg puns. Home is hitchhiking from North Iceland to the capital... Meeting some of the most lovely people on our trek back.

Home is getting lost and walking an hour out of the way in Edinburgh, Scotland fully backpacked. Home ending up in so many $@&!ing clubs no matter how much I despise those places. Home is being paranoid in Amsterdam.

Home is the freezing cold-I need 2 duvets and my sleeping bag-hostel in Portugal. Home is running from winter but never quite succeeding. Home is Christmas in Porto, with the Alma Porto Family. Home is eating fresh oranges off the trees in Orgiva, Spain. Home is waking up to the mountains every morning with tea. Home is compost toilets, (haha!) and learning to 'pop a squat' anywhere in nature ~

because that's just what you did

. Home is walking 4 miles to sneak into a campsite to just to take a shower. Home is walking 3 miles for wifi. Home is hearing Nora recite "When I love myself." Home is Ronjas soups. Home is riding a bus with a bottle of wine with Ronja and Mel bonding over boys and girl talk. Home is also the French gypsy juggler boy. Home is falafels for 3 euro. Home is meeting again on the road...Tristan..Graham..Nora..Kristie...Jodi...(and hopefully all of you others yet to come!) Home is hazelnut chocolate. Home is Makuto Hostel in Granada.

Home is the Big Pineapple in bali. Home is "the cheap place." Home is Bintang time. Home is mengong. Home is apa? Home is 20000 rupiah (less than $2) Marlboros. Home is not knowing what type of bathroom you'll end up with. (I could write a book on all of them I've experienced ;))

Home is Southern Hemisphere sunsets and stars.

Home is seeing my first wild kangaroo. Home is the 80s cassette we would listen to on the way to work. Home is the mango farm. Home is cheap as chips. Home is Red Lime Cafe. Home is Confest.

Home is the Berri treehouse.

Home is traveling with my best friend.

Home is long distance calls and skypes. Home is being far away for big moments in loved ones lives.

Home is the tough moments, the high moments, and everything in between. Home is the sparks of connection lit within each of us, somehow linking us all together, for life,

...no matter if we're here, nor there.

Home is letting go. Home is saying goodbye so that you're able to say hello once again.

<3

Home is everywhere, and home is with me, wherever I go...

...because I am home.
Powered by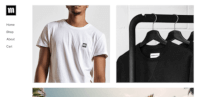 Create your own unique website with customizable templates.

all words by mia laurén hall unless stated otherwise