After 28 days, almost exactly a month, I'm waving goodbye to Iceland. And while goodbyes are usually sad and heartbreaking, this one is not. Of course I'm little bummed my time here is over for now, but I know with every part of me that this is not the only time I will be greeted by this place. My new love, dearest Iceland, I promise you I'll be back. Ive gotten to know a little about you this past month, and you've let me in on a few of your secrets. But I want to know you better, and I will.

Let me just tell you one thing about Iceland. When you're here, you don't care about the string of potholes your car is crawling over. You don't care about the wind chill creeping in your skin as you see these glamorous life scapes reaching out from every vantage point. You don't care about the lack of tunes coming through your speaker, because you're somewhere so desolate that it can't pick up on the airwaves. You notice all those things, and laugh at how something so small literally impacted your day in a negative way back at home. Here you are surrounded by so much beauty, that you don't have a single second to worry... Because here in iceland, the bumps, the cold, the silence, are all things that add to this adventure, all things you're equally as grateful for... Here, the bumps only add to it's essence as you not only see Iceland's curvaceous peaks, but you feel them. The cold wakes you up and exhilarates you and the silence is your moment of pure peace.

It's because the energy here is completely different. You can taste it, breathe it, feel it, see it. When I left home, I only hoped for some sort of peace, but the elusive vibe this place has is unspeakable. I feel as if I met a place that I've been yearning so long to shake hands with, but as we met, Iceland is not just a place anymore, but a part of me that was waiting to find the girl I was before I arrived. It is as if we were destined to meet and fall in love, like when you meet another soul who you know was meant to cross your path. Like their energy, I found the same type here. I feel forever connected to this place and instead of leaving a little bit of my heart with it, I'm bringing it with me, within me.

I have to say, that for the past month, I truly took the time to focus on myself and only myself. Not in a selfish way, in a way that I needed. I for once was not looking for love and nourishment from anyone else, because I was finding it in myself and that was such a beautiful thing to experience. I know that in need for me to love outwardly, and give my all to others, I have to take care of myself first, and I have begun to do that. I feel much calmer and less weighed down by the busy minds around me, for the only validation I'm looking for anymore is from within. I couldn't be happier that I decided to take this journey, because I know I unlocked something within myself that has been waiting to be set free. For that I am forever grateful.

Turning this page feels surprisingly easy, inspiring, and awesome. I know that this was just the beginning of this story, journey, and a web of new adventures awaits us. I feel as if I get to freshly start anew again and I can't wait to see what's ahead, what unravels within the next few happenings, the new lessons that are awaiting me in my next place of arrival. We're boarding our plane later today, and I anticipate our land at the next destination. Where we chose to go was completely by chance, and somewhere neither of us really had in mind as an essential place to dance upon.. But as the hours turn over, and excitement rushes back, I am reminded of the random and that you just may never know where you'll end up. One of the best parts of traveling is the mystery, the unexpected, the way things never go according to plan (what plan?!), and thats what makes this feel so adventurous and filled with spontaneity. We had no idea where we would drift to next, and the only "plan" we have now, is where we are to stay for the next couple of days.




To Iceland, and the awesome people I got to meet while here- I'll see you again someday. Thank you so much for your kindness, and welcoming me open arms into your home. I will never forget any of the times I shared here, and am forever grateful for all the generosity that you supplied me with.

Also, thank you for showing me a part of myself, and unlocking one little piece of myself that had been waiting to be set free. I feel lighter, and more full at the same time.

The (thicker) red is the footprints we left during our stay in Iceland. The line is where we hitchhiked from, and the circles are all the places we visited.

I bid you adieu with this photograph, from the night we visited Kleifarvatn, one of the locations from where my favorite Sigur Ros video was filmed. I'll follow with a link, so you may watch it yourself if you'd like. This was a "bucket list" for me, and while I'll be back to see the big cliff (

krysuvikurberg

) from the video, at least I got to see a small fragment of one of the things that inspired me to come here. We arrived here at sunset, and it was perfect. The sea is surrounded by cliffs, and here I am standing on one. I feel as if this picture can only briefly capture a moment of the peace you can find here, for it is truly mesmerizing.
Powered by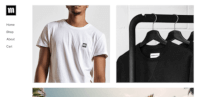 Create your own unique website with customizable templates.

all words by mia laurén hall unless stated otherwise