As I sit upon this bus to Madrid, being careened by Otis Redding, I try to put Spain into words. My backpack is packed and full, and yet I am feeling a little bit empty knowing I have to leave here. I lost a bit of my former self, only to discover myself again. Twice. How can I possibly put this into sentences that will do it some sort of justice?

I shall try….

Love. This word we have that means so much. There is no way to truly describe this feeling and put it into a box. I believe that the word has much more meaning than the definition we give it. There are all types of love. Self love, unconditional love, fleeting love, unrequited love, spiritual love. There is love that lasts an instant, and others forever. This one word has so many different layers beyond the simplicity that we try to give it. THIS is the way I feel about Spain. Its been four weeks, and I've had so many different feelings and peeled so many layers away.

I remember arriving here, and as my feet hit the Spanish soil, I knew in an instant that this place would change me forever. I had journaled my first night that I felt a big shift coming, and that I knew I would leave Spain different than I was before. It couldn't have been a more true premonition.

I arrived in Spain completely timid and shy within myself. I remember the moments we arrived to the first place we stayed feeling completely intimidated by everyone around me. Everything, and everyone was so cool, inspiring, beautiful. How could I possibly fit into this place?

A few days following our arrival, I started to feel disconnected with myself. I felt a loss of identity and unsureness about myself. Still, I felt happy, so inspired every moment. I recall waking to the sun, walking outside the van we were sleeping in, seeing the vast and incredible mountains, sparkling from the sunlight. I would pick the most delicious orange off a tree, and then become completely flustered with how I would even spend my day. I wanted to write, photograph, read, yoga, ALL at once. Needless to day, I used my inspiration wisely. It was absolutely phenomenal to be outside of the world of technology and be more connected with the things that truly move me. Life. REAL life. Nature. Myself. It was glorious!

After a week, we moved basically next door to where we were staying, to begin working on an organic permaculture farm for two weeks. Wow. It blew my mind. Both of the lands we were staying were so off grid and more self sustainable than I've ever seen. Compost toilets. No electricity (unless it was solar powered). Let me say that again so it sinks in…. ZERO ELECTRICITY… Meaning, you woke with the sun, you slept with the moon. There was no heat. On the first land we slept in a van. In the second we slept in a place called a Yurt, something slightly resembling a circus tent, with a wood burner inside. It completely flipped my mind inside out. Working on the farm was completely inspiring in itself. To be involved in something so entirely beautiful… To know and see that it was possible to live in a way so connected and appreciative towards nature was, indescribable. Our food came from the garden, and we worked to help more food grow. We planted carrot beds, sorted through olives…. SO MANY OLIVES! We learned so much, and mostly… learned to appreciate the simple things, the little things… Such a satisfying feeling contributing and proud to learn and know that I could be part of something so amazing. I can't wait to take a little part of this with me being more conscious of how I live my life and contribute myself towards nature.

After the farm, we headed to Granada with Ronja for some time to visit Nora, two of the gals we met on the first land we stayed at. Nora was now working at Makuto hostel, where we had an incredible time. And there it hit me like a ton of bricks, I was no longer this timid girl that arrived in Spain 3 weeks ago… or better yet, the scared nervous girl who boarded the flight to Iceland 3 months ago. I could talk to everyone, be myself, and feel okay… Traveling does something incredible to you, it's honestly the most beautiful thing I've ever done, and I recommend it to everyone. It's so hard to explain, but at some point you realize that we're all on this same path together, and with that, you share almost an eternal bond with these people you meet. Some I will never see again, others I know will be my friends for the rest of my days. Regardless of that, these people have touched my life forever, and I'm extremely grateful to have met each and every one of them. To any of the travelers who take a read: Thank you to all of you- thank you for accepting me, and helping me grow, for sharing this journey with me, and for letting me be a part of yours. You're all a little part of my heart now. I wish you the very very best of luck and hope one day our paths cross again! Either way, I can't wait to see how your journeys transpire as well. :) XO.

I wrote a little piece in my journal the other day laying in the common room of the hostel, and I'd like to share it with you all… to all my friends I've met along the way :)

*

the people and their shoes

black shoes

pink shoes

blue shoes

different paths

different footsteps

all meeting here.

Weaving in and out

Some people feel like moments

Some people feel like eternity.

Yet we all share this understanding,

this unspoken bond.

We are lost.

We are found.

At the very same time.

Together.

How poetic might that be?

That within each of these moments,

we are all happy to be here

spending our time with strangers

…but strangers all sharing one part of our souls

exchanging this beautiful energy

it's magnetic.

it feels like home.

and my former home feels like a distant memory. ~

*

Now I sit in the Madrid airport, waiting to board our flight.. I reflect back on the past three months.

We've slept on floors, in a van, on a boat... Housed ourselves in places I had never heard of- like the Skemma or a Yurt. We've dealt with difficulties, we've pushed through and conquered. We've fallen in love with places and struggled to make others feel the least bit comfortable. It's incredible, really... The places we've seen, slept, found ourselves and lost ourselves in. I look back to the scared girl on the plane to Iceland wondering IF I could even do this, and now am a walking warrior inflicted with the marks of traveling. I have gained confidence in some parts of myself, only to be given timidness in others. I have found silence in the most peculiar places, sometimes eating me, and others calming me. I am constantly losing and finding myself yet again. I've been faced with the loss of self, the very doubt of my existence, only to yet again feel the connection within everything pulsing throughout my body into the ground. I have faced fears, battled with others, and am still striving and working towards more of them. I have seen myself grow and then shrink, rise and then fall. I have seen so elegantly the magic of traveling- the stepping stones and puzzle pieces all leading you to the next part of your journey. Things falling apart to come together- never going as planned. I feel so proud of myself and Melissa. I know we've definitely grown and both of us have such a unique bond and understanding of each other that has only become stronger throughout our travels.

This very last week in Europe has been so strange and beautiful to me. To be honest I feel more disconnected to home than ever before. It's a complicated feeling, as I connected with Spain so much, yet distanced myself more from the place I was so comforted from. I know it's only normal, but at the same time it made a part of me feel sad. No longer was I the same type of homesick for Buffalo. I missed the people, but not the feeling of being there. I wanted to stay in Spain forever. Thinking of going home now feels more scary than the fears I had before I left. Isn't that strange? Forever a part of my heart will surely love and appreciate where I come from, but at the same time I have this everlasting feeling that maybe I belong somewhere else. I've always felt that way, I've always felt as if the nomad in me was itching to be set free. I feel free now, and it's the most satisfying feeling. As much as I miss the people from home, I feel so much more fulfilled on the road. I hope some of you understand. It's been weird for me to feel so disconnected to a place that was so close to me, but with every beat of my heart I know that this is truly what makes me a happy person. This is my dream, and I'm finally living it out. It feels so much better and more beneficial to myself to be here than back in a place that seemed to stunt my growth. To be completely and 100% honest, I'm not sure I would come home if I had the option. Home doesn't really feel like home anymore. It seems more foreign than ever before. As I write this, I feel like I might offend some people, but I'm just being honest as I always have been with these words, and I swear its nothing personal. I wish each and everyone of you would join me. I miss you all every day. I know that's not possible, so I continue to carry you all in my pocket. I hope so much that I don't hurt anyones feelings, and that you're happy that I'm happy. I also know that there are some of you that completely understand me and know that this is what I'm meant for. I now know that the fear of the unknown, is escapable. That the unknown is now exciting to me. This world is much more beautiful place than people think it is. I'm saddened all the time by the fears others try to give me about the places I am, or am going. Life is strange. I wonder so much if I will ever live a 'normal' life, now. I wonder if I will ever have a real career and fit into the way society thinks I should act. I believe that I would be much more satisfied as a soul to be out discovering, and why should I conform to what everyone else thinks I should do? I feel much happier living for me. But who knows, this is only the feelings I have now. Evidently, things change every day. Plans never ever work out accordingly.

When Melissa and I first mapped out our trip, we tried as much as possible to leave our plan as loose as possible, however the general idea was to get from Iceland to Spain, and then travel to either India or Morocco. Although Scotland and Portugal were places I'd wanted to visit- I never saw either of those places on our itinerary when I first started thinking about this trip. Precisely, one of the very first things you learn when you begin to travel- Is that nothing ever goes according to plan. So here we are- our trip in Europe has ended and sadly India nor Morocco are no where in sight for the upcoming future. Perhaps the universe has something better in store for us, as I so deeply believe that it does, and am extremely excited for whatever is next. And so as I leave you with these last few words- I prepare myself for a 23 hour journey to our next destination- Adios amigos!
Powered by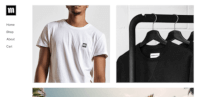 Create your own unique website with customizable templates.

all words by mia laurén hall unless stated otherwise